Open Proxmox web.
Select Server View then select your Node then click on Create CT

Step: 1 
Enter hostname and Password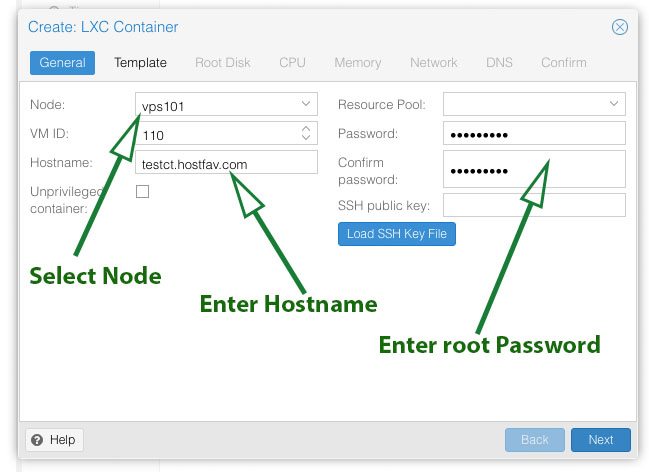 Step: 2 
Select Template Storage and then Select OS from Dropdown List and click on Next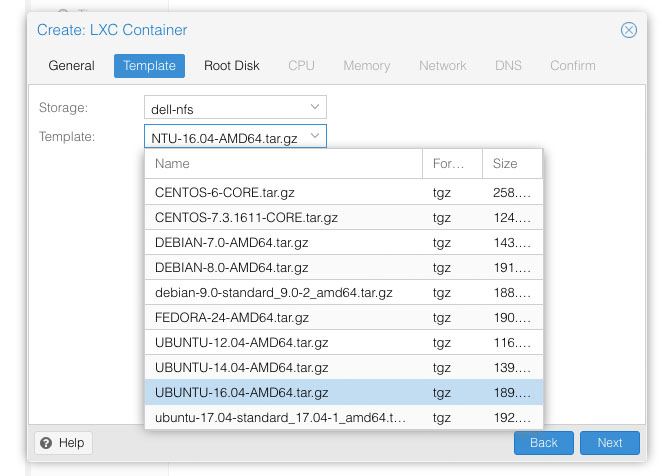 Step: 3
Enter Disk Size
Step: 4
Enter Number of CPU Cores
Step: 5
Enter RAM size in MB
Step: 6
Enter Network Details
Step: 7
Enter Name Servers Details
Step: 8
Click on Finish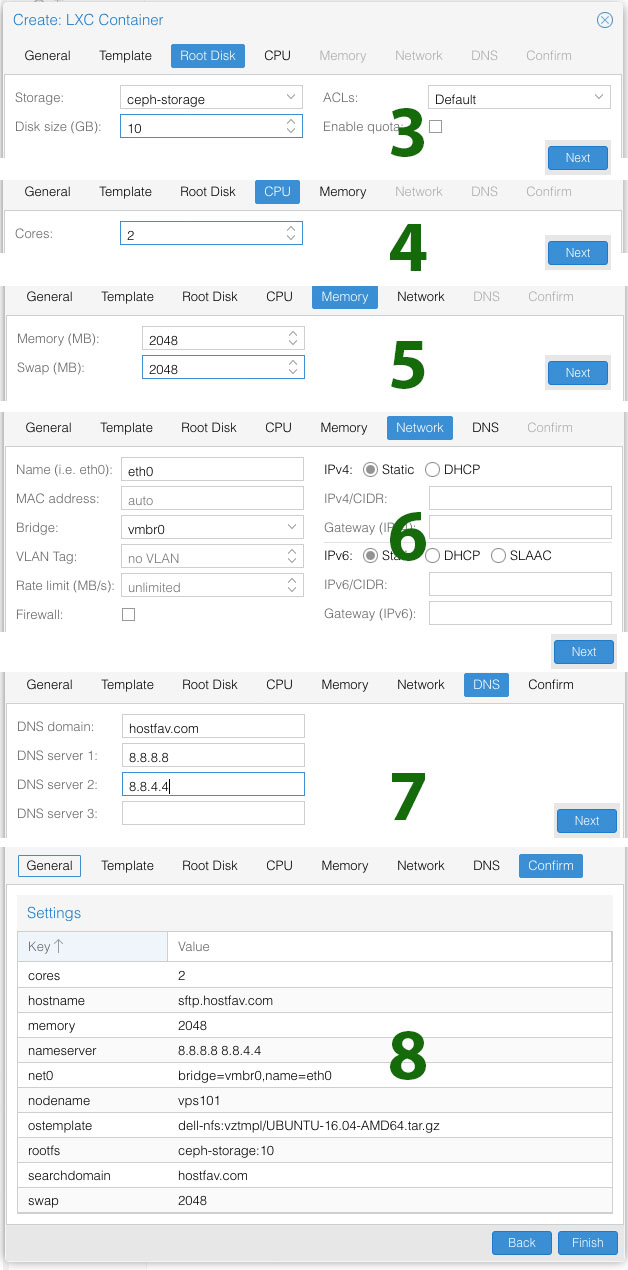 Wait for the task to complete.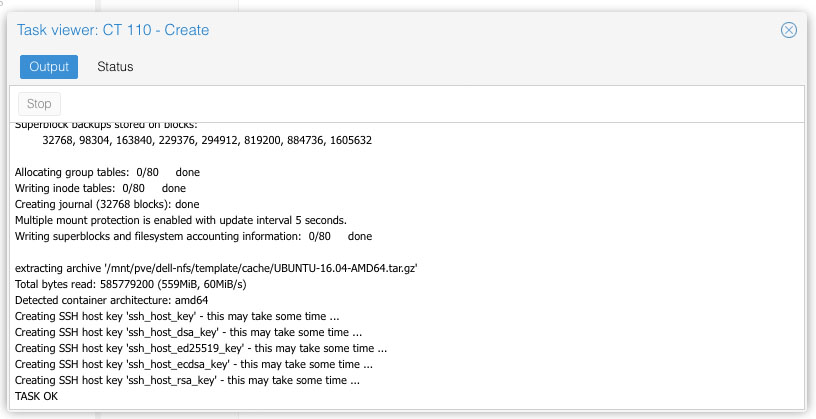 You Proxmox Container is ready.