To install custom Windows, you need to open a ticket and provide your Customer Windows ISO image file. HostFav will not perform installation if customer provide ISO.
Hostfav will only perform installation, if Windows ISO image is provided by HostFav.
How to install Windows 7/8/10 or Windows Server 2012/2016?
Login to HostFav's Portal
Open noVNC

Star your VPS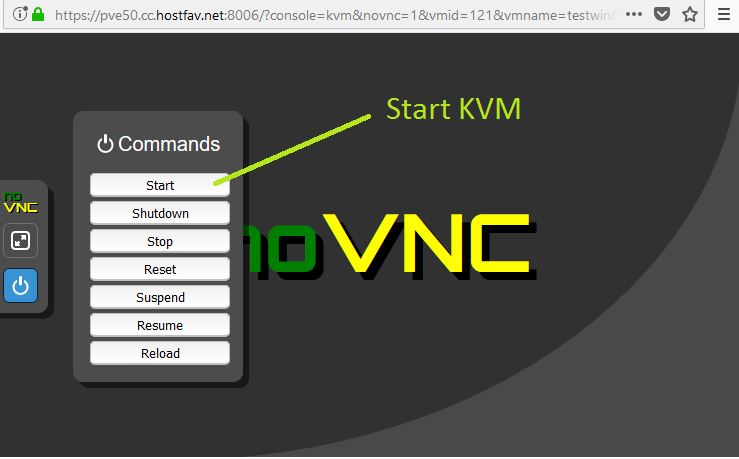 HostFav will mount two DVD-ROMs
– Virtio Driver CD
– Windows ISO
Installation will start automatically.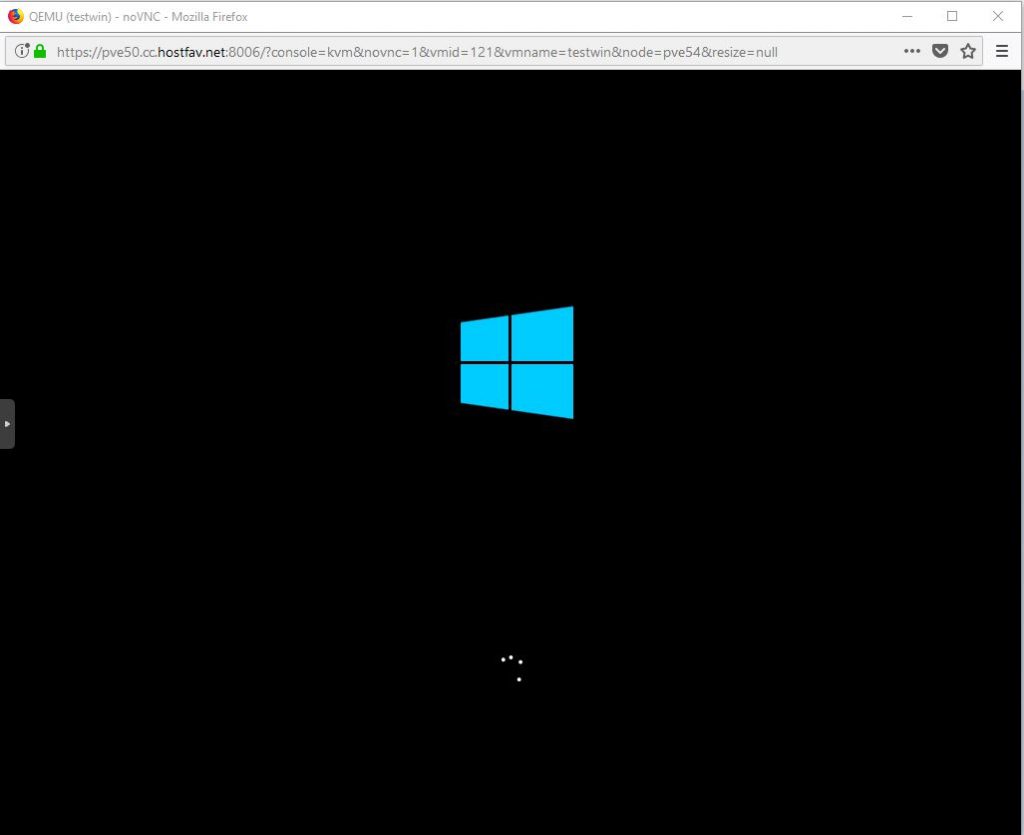 Click on Next and the Install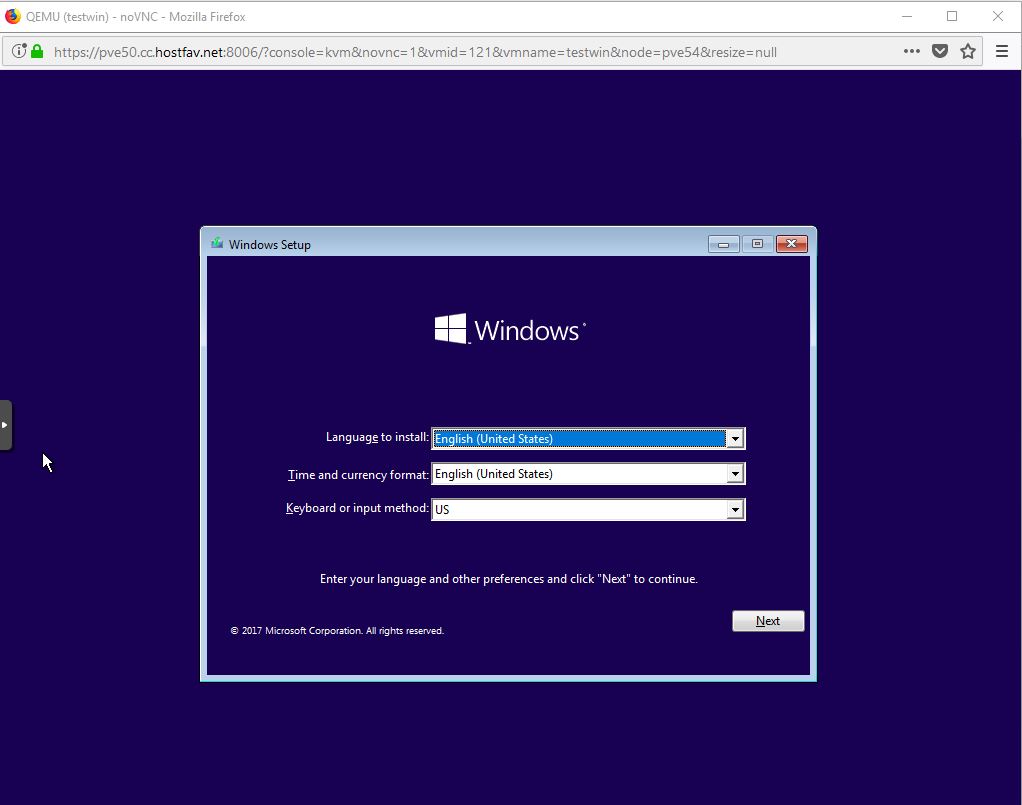 Select Custom: Install Windows Only (advanced)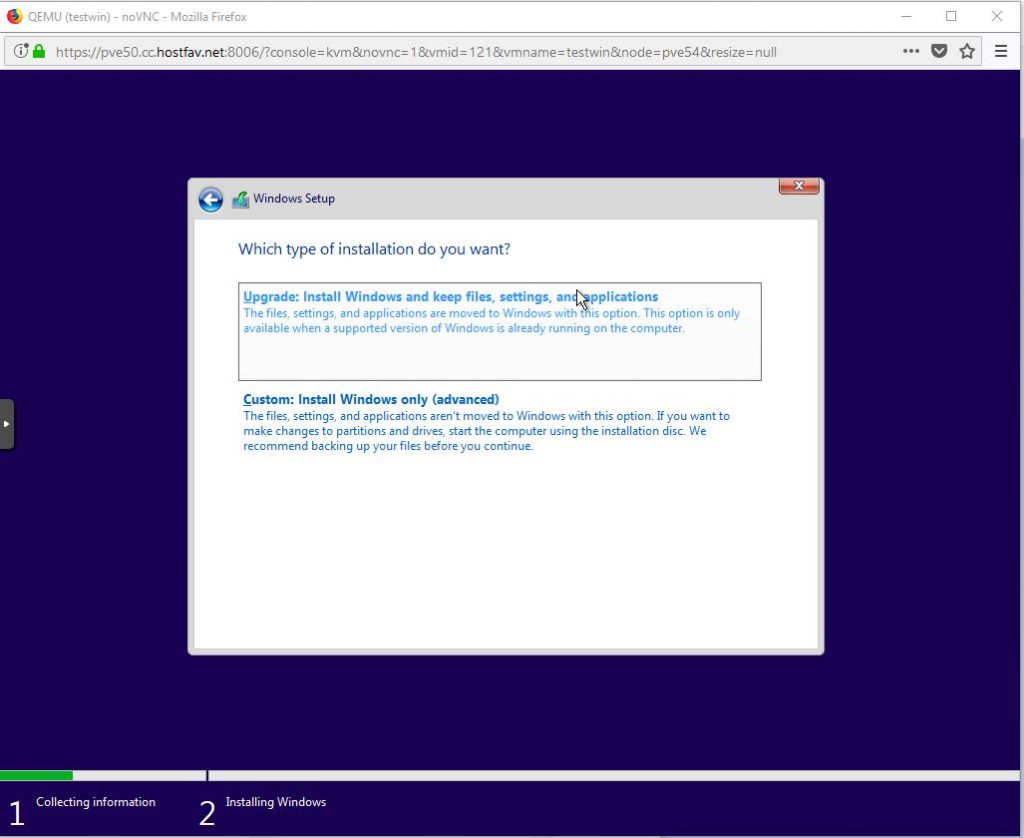 HostFav uses Virtio SCSI HDD Controller. At the time of installation you need to load SCSI Controller Driver.
HDD not showing click on Load Driver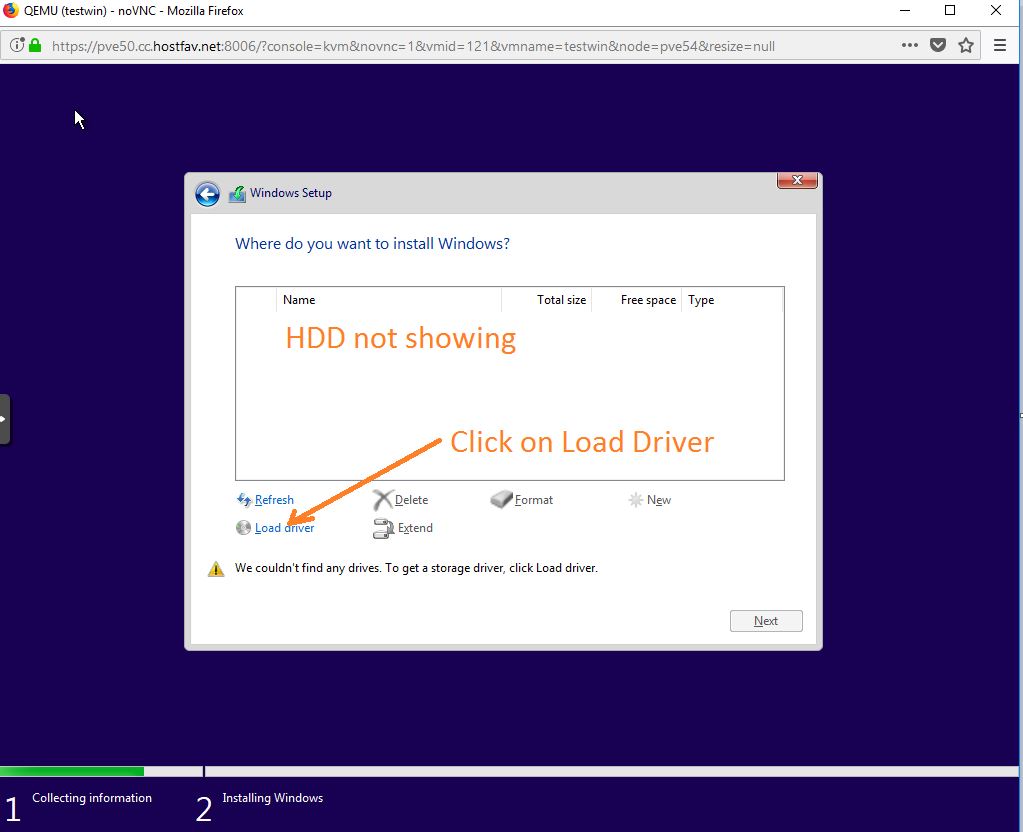 Click on Browse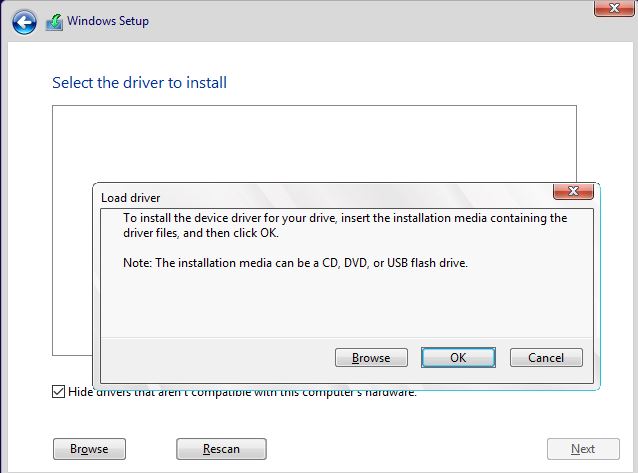 Select Virtio Drive (Normally D:)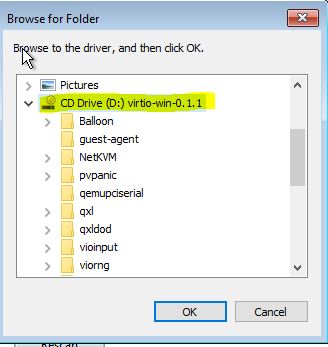 Select vioscsi –> w10 — amd64 or x86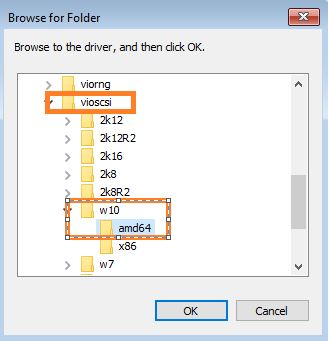 Windows Setup will detect Red Hat VirtIO controller driver.
Click Next  again Next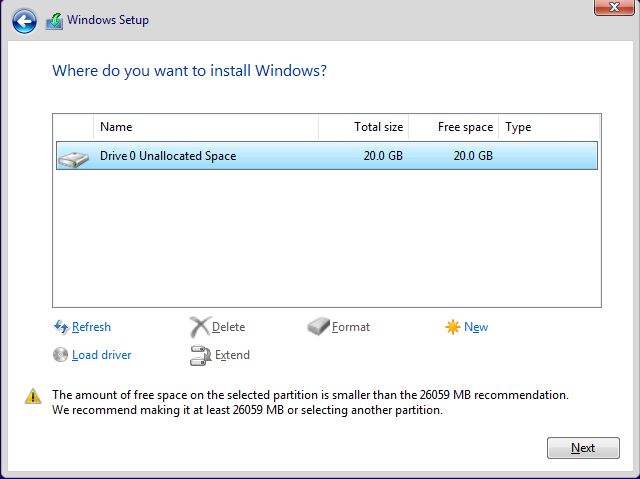 Windows will start installing.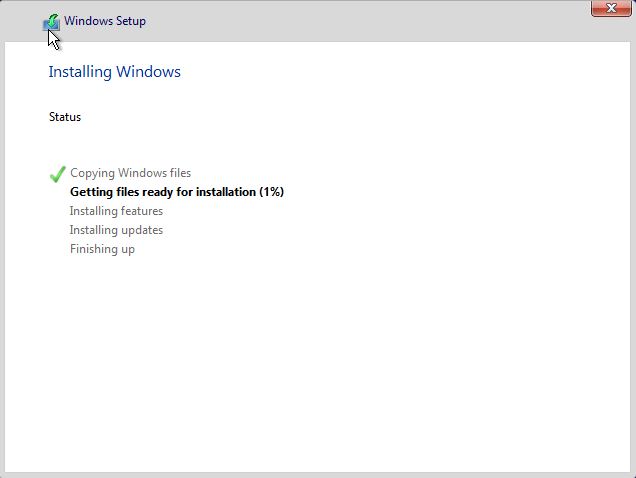 After finish installation install any missing driver from VirtIO CD.